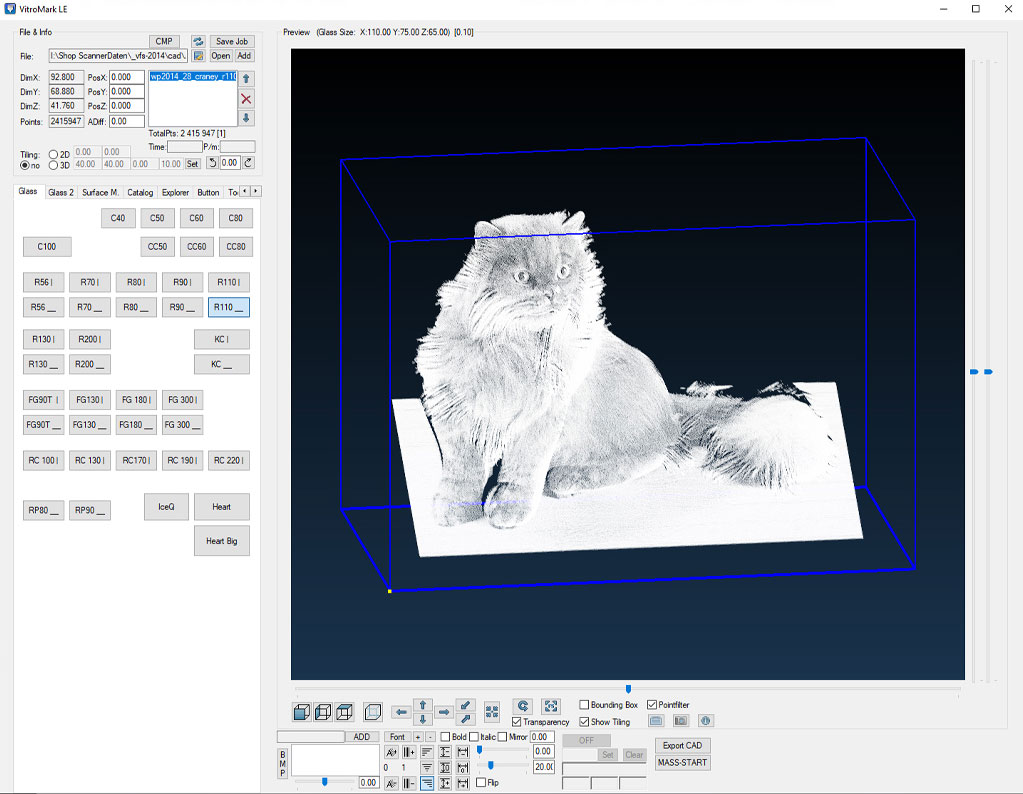 VitroMark LE is our program for preparing engravings on external computers.
Preparing the engraving means you select a glass that you want to engrave, arrange the point cloud(s) within this glass and possibly add text, then save the entire arrangement as a job - if you have a VitroMachine!
If you are already using another system, you can export your work as CAD or DXF and process it on your system!
More details – VitroMark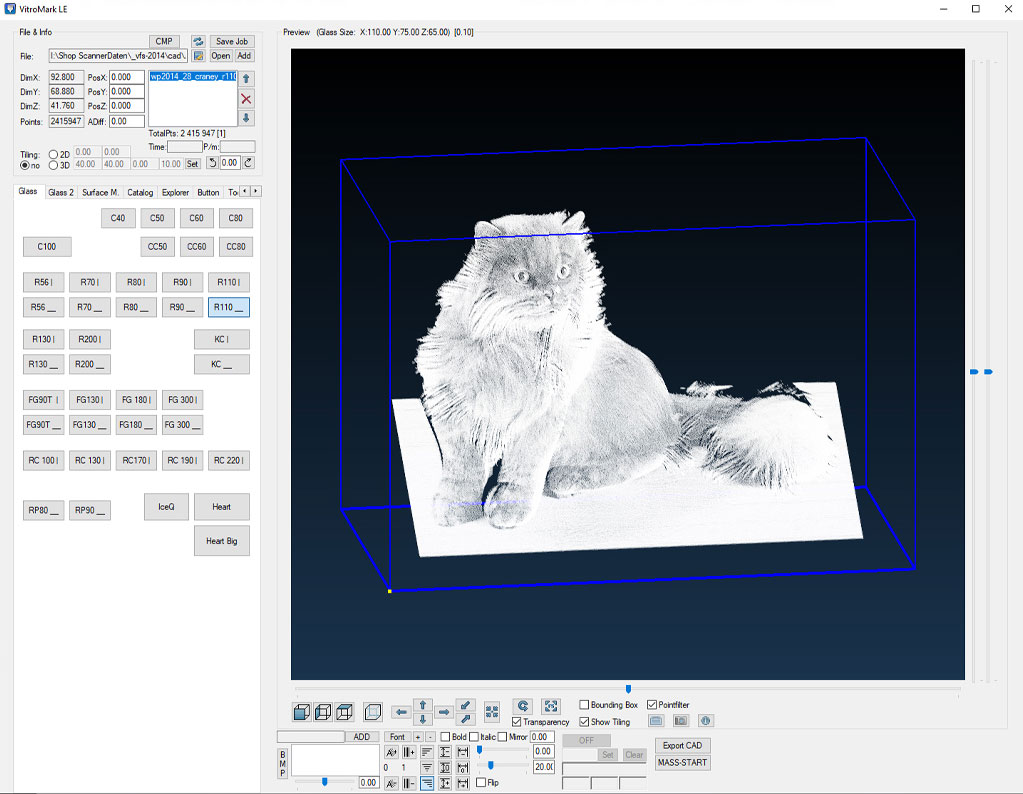 Videos about our software and useful How To's about our machines.