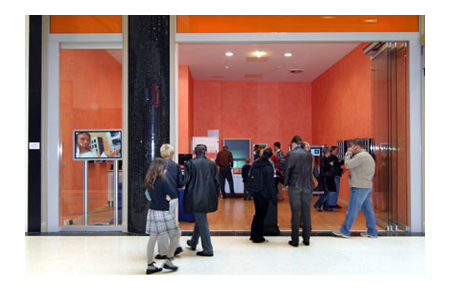 There is a special reason why you are interested in our products. You can earn a lot of money with it!

How can you make money with this?

Very easily!
Start your own business!
You will be successful in an attractive location in a shopping center, in a busy shopping street, in an amusement park, near a tourist attraction.
In your retail store, you sell a... ...unique and fascinating product (3D Facescan in glass) that is individually manufactured right in front of the customer's eyes. ... refines the special moment in life (2D pictures in glass). ... individual appreciations (trophies and awards). ... memories (souvenirs). There are no limits to your and your customers' ideas. Offer your customers a new dimension of shopping experience.
​
You want to be successful independent of a single location. Then enter the lucrative market for individual corporate gifts and custom-made products.
In the B2B area you offer your customers...
... individual promotional gifts from single items to large series, custom-made products for the interior,
Trophies and Awards.
The possible applications are very diverse, allowing you to reach a broad target group for your products. 
Expand your Opportunities
- Collaborate with photographers
– Set up a satellite system with the 3D cameras
– Offer the products via an online shop
Earnings - Costs = Profit
A little help for your calculation
That's the simple formula that matters. We would be happy to show you the numbers of real shops in a personal meeting at our Office in Minden. Until then, you can make your own calculation on this page. Here we provide you with the basic data known to us, which, supplemented with your data, form the basis of a profitability calculation.
Revenue is the big variable in this calculation. Of course, there are empirical values ​​that we would be happy to share with you in a personal meeting. However, it makes sense to estimate the expected turnover for yourself. For the sake of simplicity, this should be calculated on the basis of a small number of products.
For this calculation, you calculate 8-15% of material costs related to the turnover. This number results from the material costs for the raw glass but also from the prices for commercial goods such as light bases etc.
Our experience shows that the location is the most important success factor of all. In case of doubt, the rule of thumb applies here: "It's better to pay more rent and get a better location". You know the rental prices at your desired location best.
To do this, ask for details about our financing offers or ask for an offer from an independent third party (leasing/bank, etc.). In Europe we can establish contact directly. In other countries we are happy to help you with your search.
The staff is a crucial factor for success. On average, 2 ½ people are required to run a shop in retail. Seasonally, for example at Christmas, you have to work with additional temporary workers. You know the personnel costs for your country and location better than we do. Please also note on the invoice whether you work in the shop yourself.
This includes costs for heating, financing costs for a kiosk/ shop furniture, telephone, internet. Operating costs for the laser (electricity/wearing parts) can be calculated at around 1 euro per operating hour.
make an appointment to visit us
Surely you still have some questions
We would be pleased to meet you personally. We can demonstrate the technology live to you and get your project off the ground. You can also get an impression of our performance.
We would be happy to pick you up from the airport or train station and reserve a hotel for you, just contact us.
Airport:
Hanover (HAJ / 75 km / 45 minutes by car to Vitro Laser Solutions UG)
Alternatively, we would be happy to name other airports, from which it would be necessary to travel by train.
Station:
Minden (Westf.) (10km / 15 minutes by car to Vitro Laser Solutions UG)