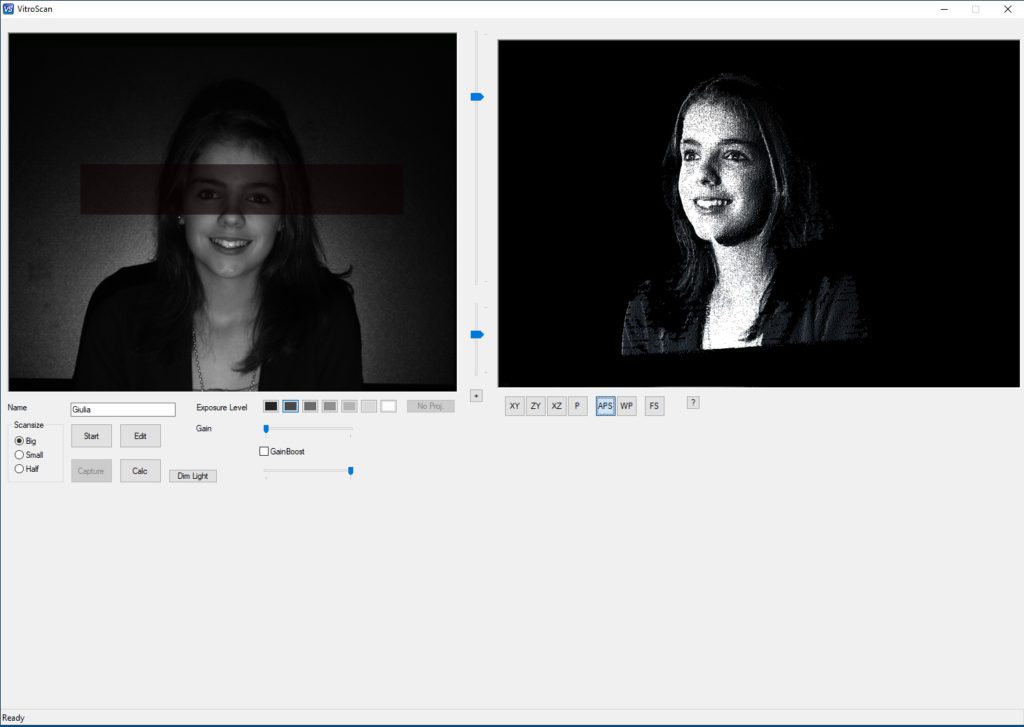 Systems for three-dimensional photography
Vitro Laser Solutions UG is developer, manufacturer and supplier of laser systems as well as 3D measuring systems for various industrial application areas. Intensive research, permanent qualitymanagement and continuous enhancement of our systems have established us on the international market. Our competence is based on many years of experience in 3D-realisation and lasertechnology.
The 3D-Scanner of Vitro Laser Solutions UG provides high resolution face scan data files for the process of glass subsurface engraving. As manufacturer of optical measuring technology and laser systems we offer excellent complete solutions from one source.
As one of the world wide market leader for subsurface glass engraving and specialist for 3D scan systems we have put our attention to quality and reliability of our high-tech solutions. Vitro Laser Solutions UG is your strong partner combining forward looking technology with efficient systems.
Vitro Laser Solutions UG has developed the VitroScan-3D v.3 specially for three-dimensional photos of portraits. In less than a second, faces are presented in detail. The provided "Facescans" are the ideal draft for the following subsurface glass engraving. Based on the processing of data, the photos are prepared for different sized glass cubes. 
Within seconds, the VitroScan-3D v.3 forwards high resolution drafts. High-quality shots combined with our laser systems guarantee first class results on the sector of subsurface glass engraving. 
Due to the very short scanning time, the user-friendly software and the rapid data processing, your production reaches an optimal efficiency. Within minutes the whole production process is completed. With the technology of Vitro Laser Solutions UG you have multiple benefit.
Fast mounting of the 3D scanner and the simple installation without calibration allows a smooth and uncomplicated employment. Due to the compact and lightweight construction, the VitroScan-3D v.3 is optimal for mobile insertion.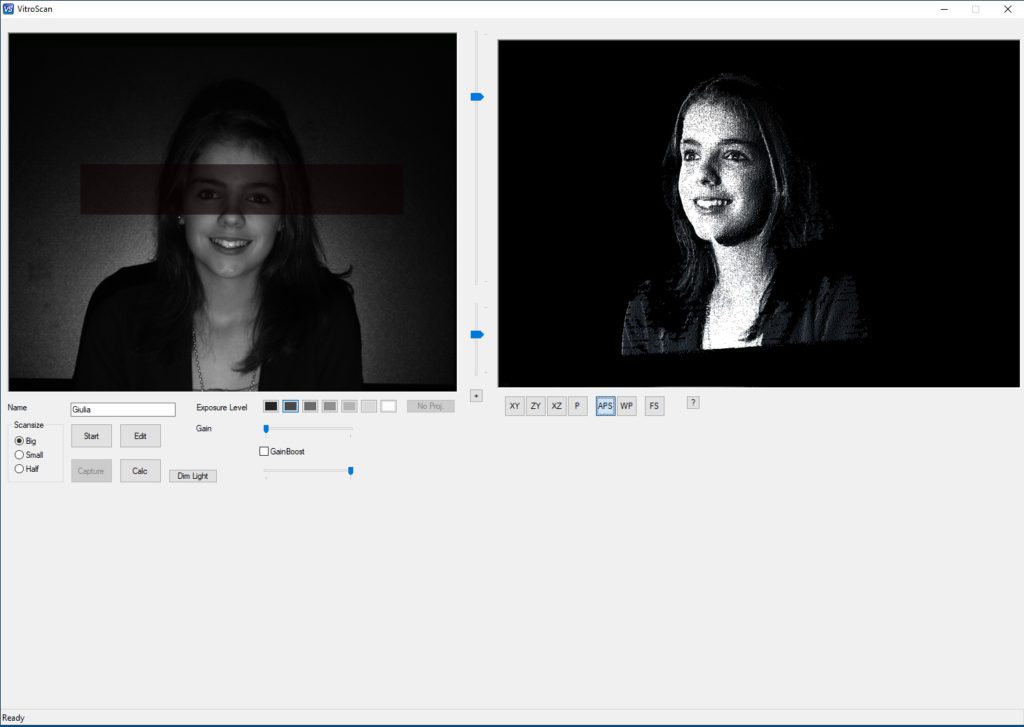 The perfect system for three-dimensional photography
power supply: 100-240 V
power input: 285 W (max)
lamp: 200 W
resolution: 1280 x 1024 Pixel
W x H x D: 300 x 310 x 420 mm
Environmental conditions:
operating temperature: 0 to 40°C (MSL)
air moisture: 10 to 90 % (not condensing)
altitude: 0 to 1499 m at 0 to 35°C; 1500 to 3000 m at 0 to 30°C
The system can be set up with either a dedicated laptop or a set up desktop PC.
700 x 550 mm (at 1200 mm distance)
()* optionally available versions
Videos about our software and useful How To's about our machines.