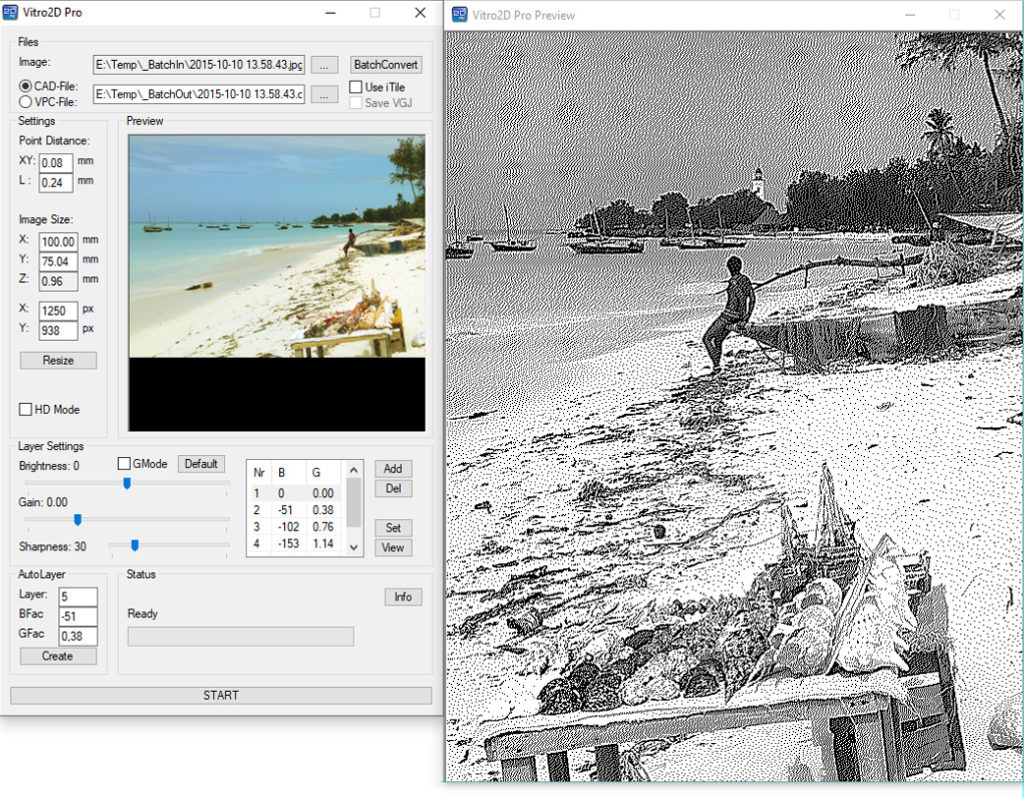 Vitro2D Pro for 2D images with perfect gray tones and multi-layer point cloud
With Vitro2D Pro, you create a point cloud for the subsequent laser process from a photo. The software was also specially developed for larger 2D motifs. A wide range of setting options offer you the opportunity to meet your own quality requirements. Special features are the unattended automatic batch conversion of prepared images and the so-called i-Tile function for optimized tiling, especially for third-party systems.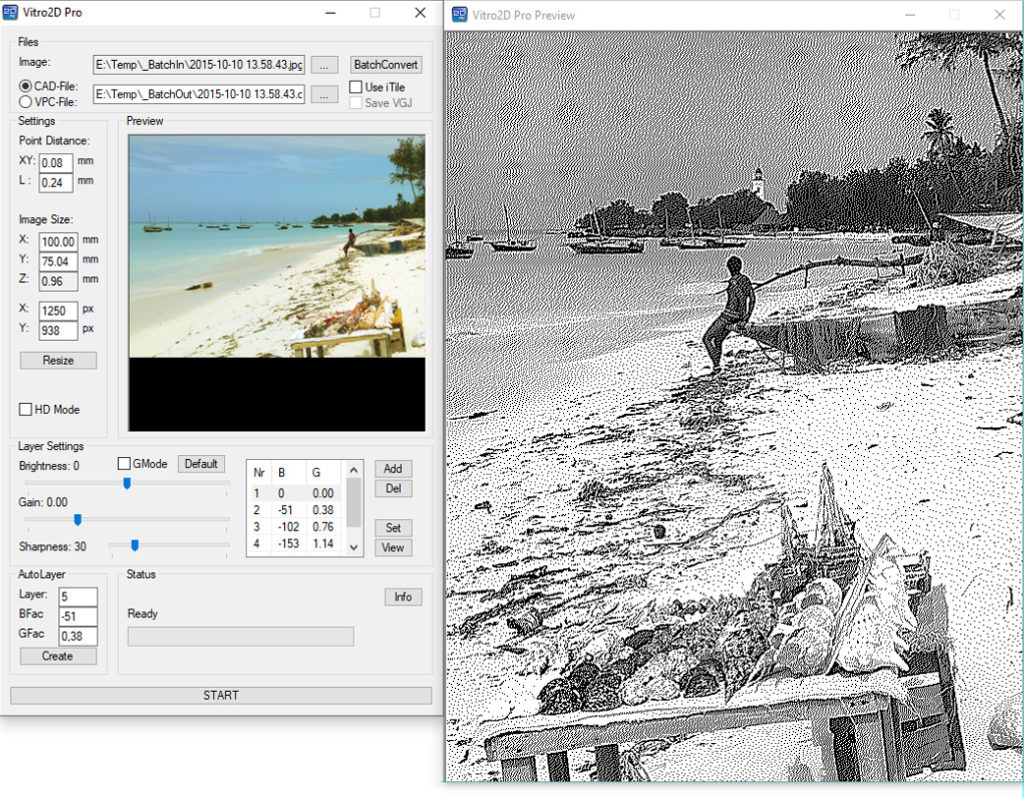 Videos about our software and useful How To's about our machines.