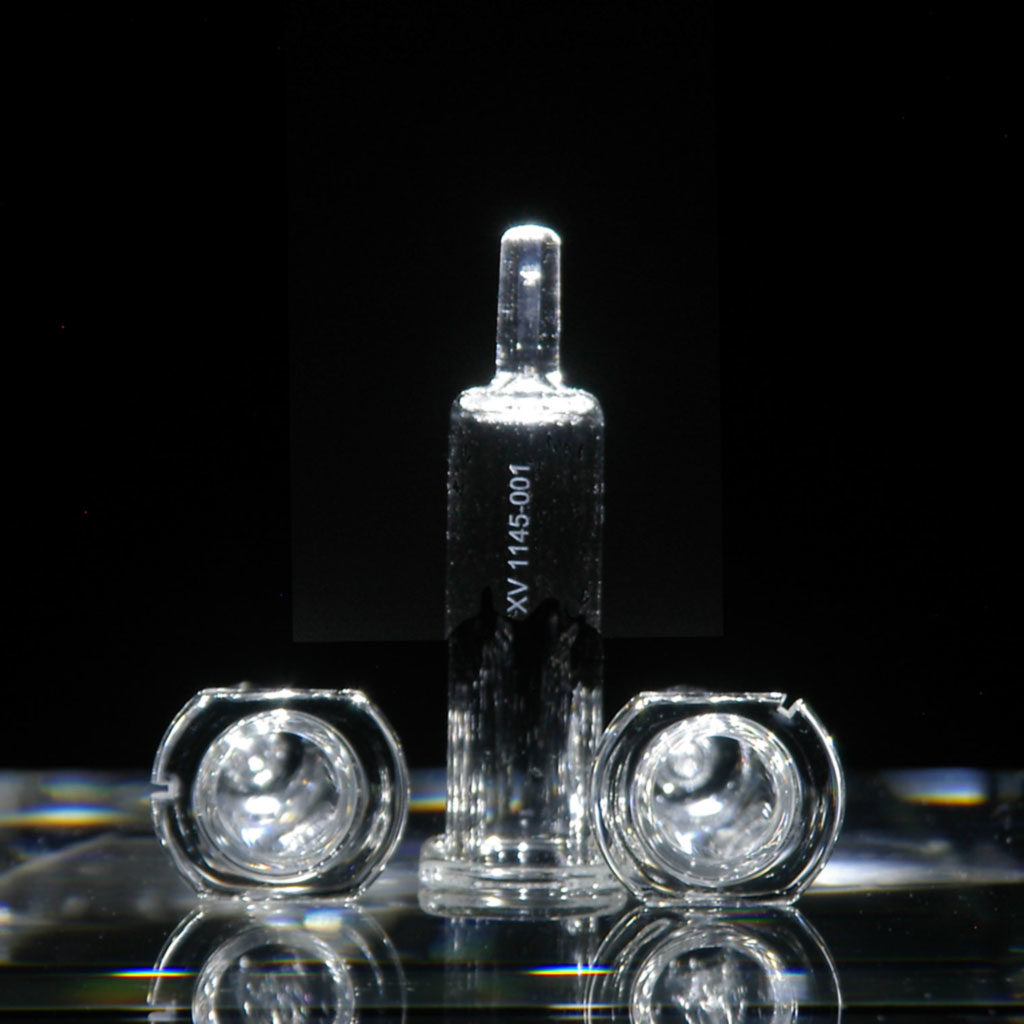 Ready for your production
Whether for industry or our 3D shop customers - you have a large order but not enough capacity for it? We can handle the production or put you in touch with one of our customers. You have an idea for a laser engraving, but don't know if it´s possible? We find out!
Examples Contract Manufacturing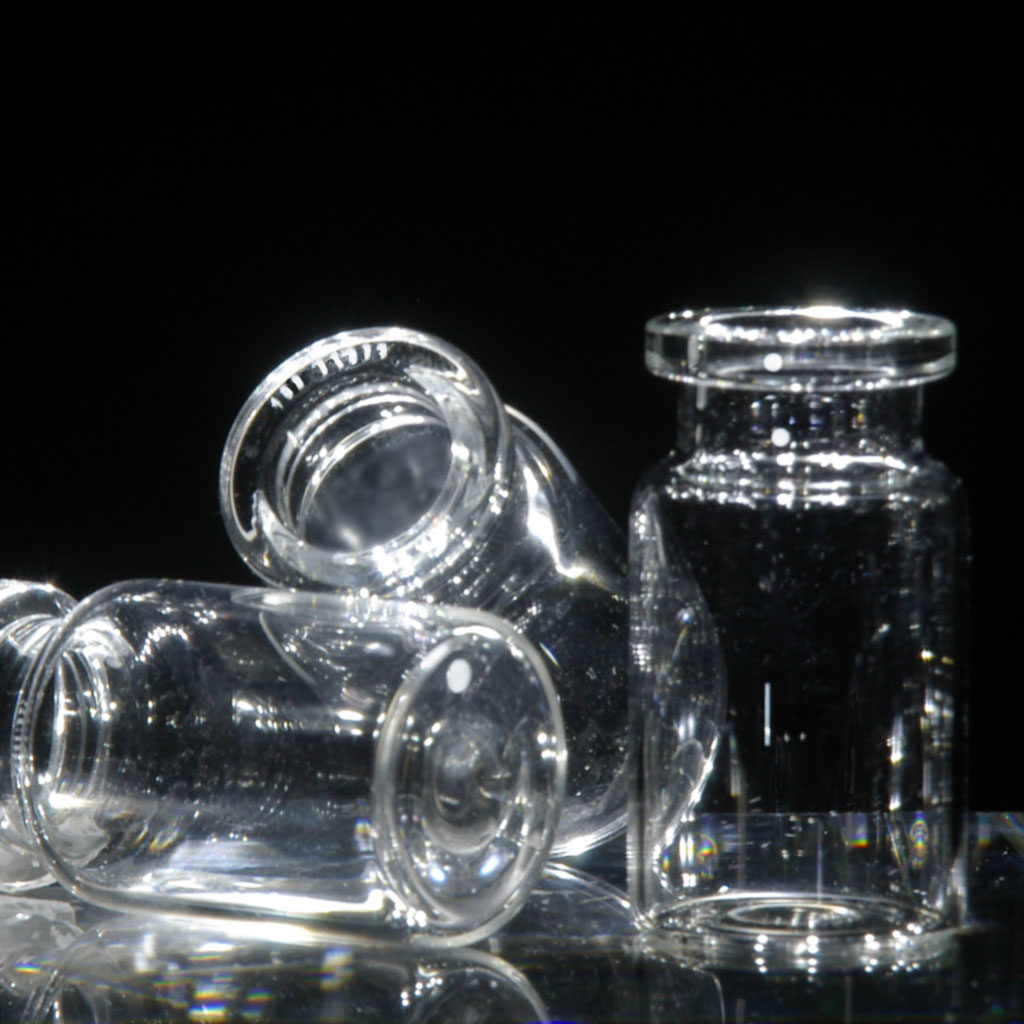 Test sample for ampoule production
To calibrate the error detection on production systems, these vessels have a 2mm dot on the bottom, a 1mm dot each on the neck and rim, and a 4mm long line with a width of 0.2mm on the inside of the body.
The serial number of the test sample is surface engraved on the top of the rim.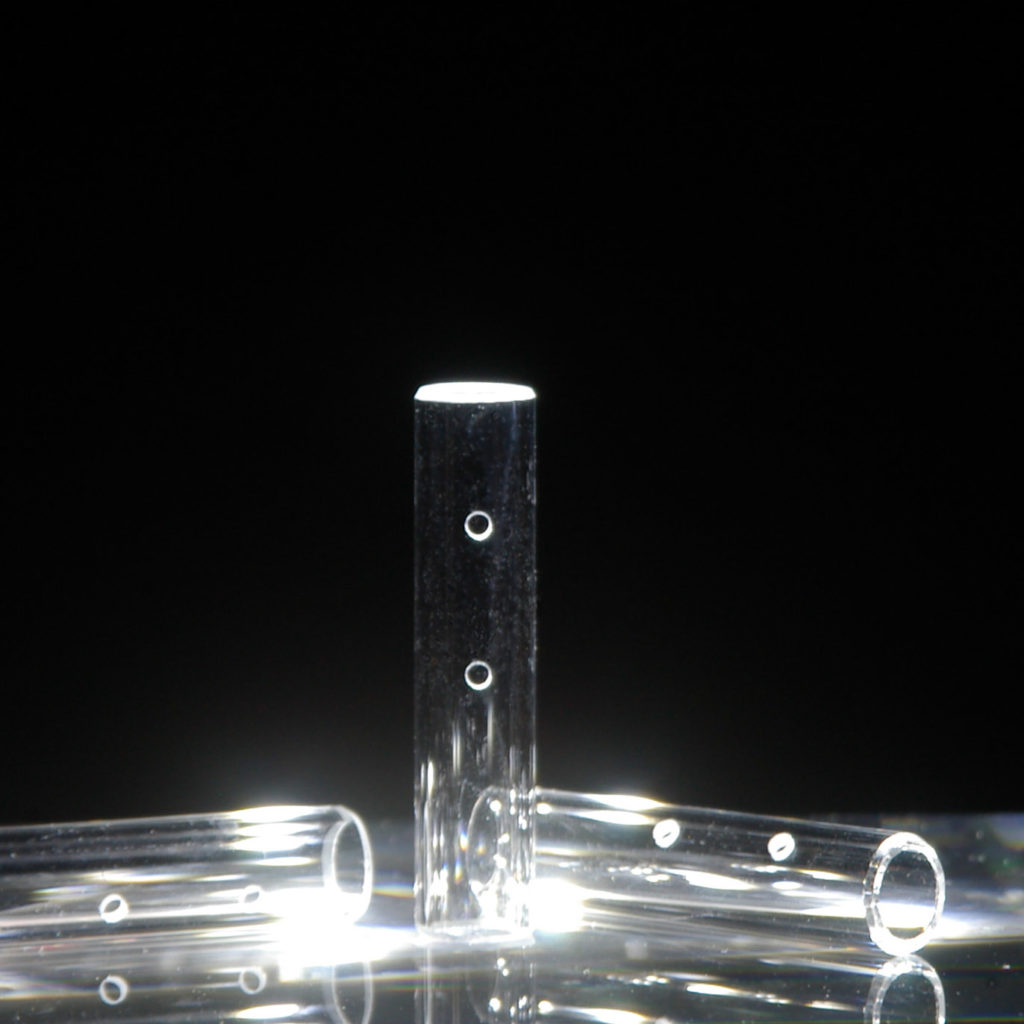 Glass tubes with drillings
2 holes with a diameter of 1.6mm in glass tubes with an outer diameter of 8mm. Wall thickness of the tubes 1mm.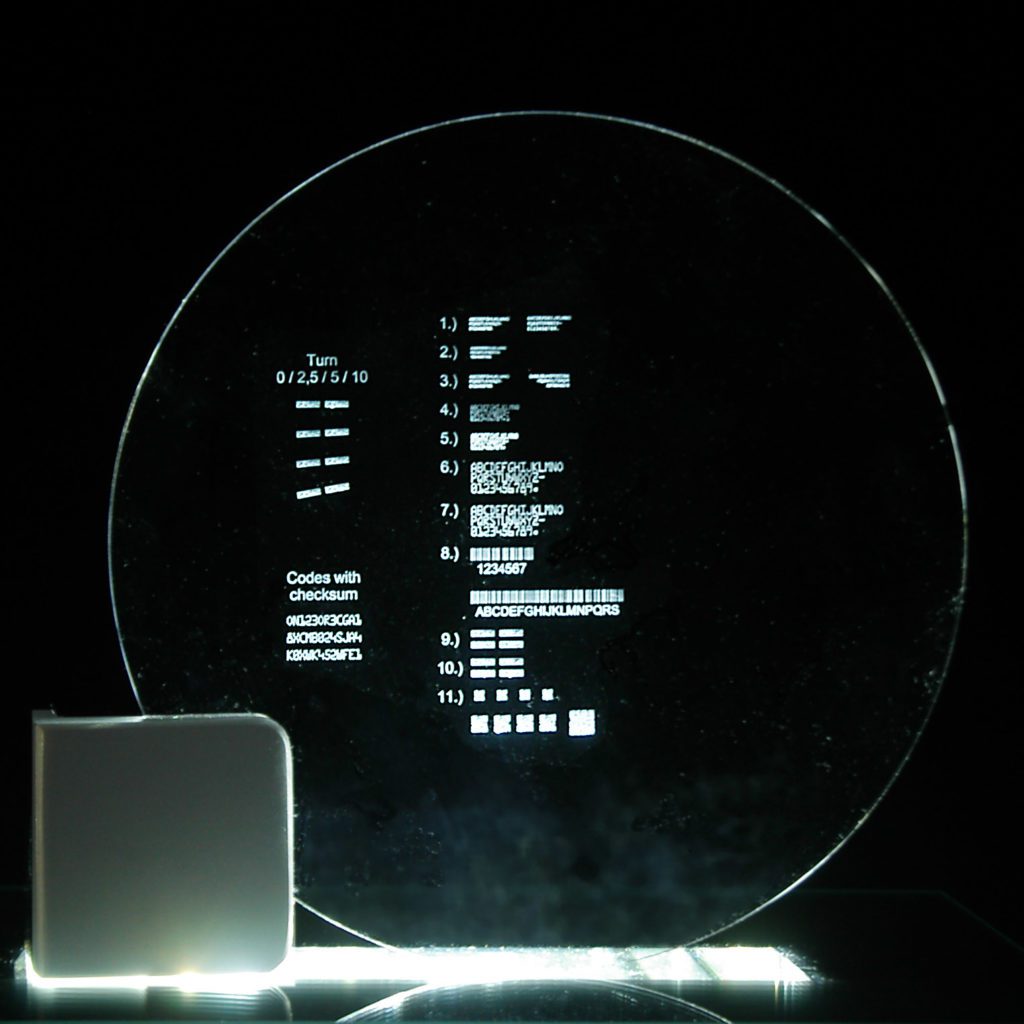 Wafers with 150mm diameter and 1.7mm thickness.
Engraved inside with fonts from 1mm high, various bar and QR codes as well as rotated codes.
The advantage of internal engraving is the dust-free labeling in clean rooms.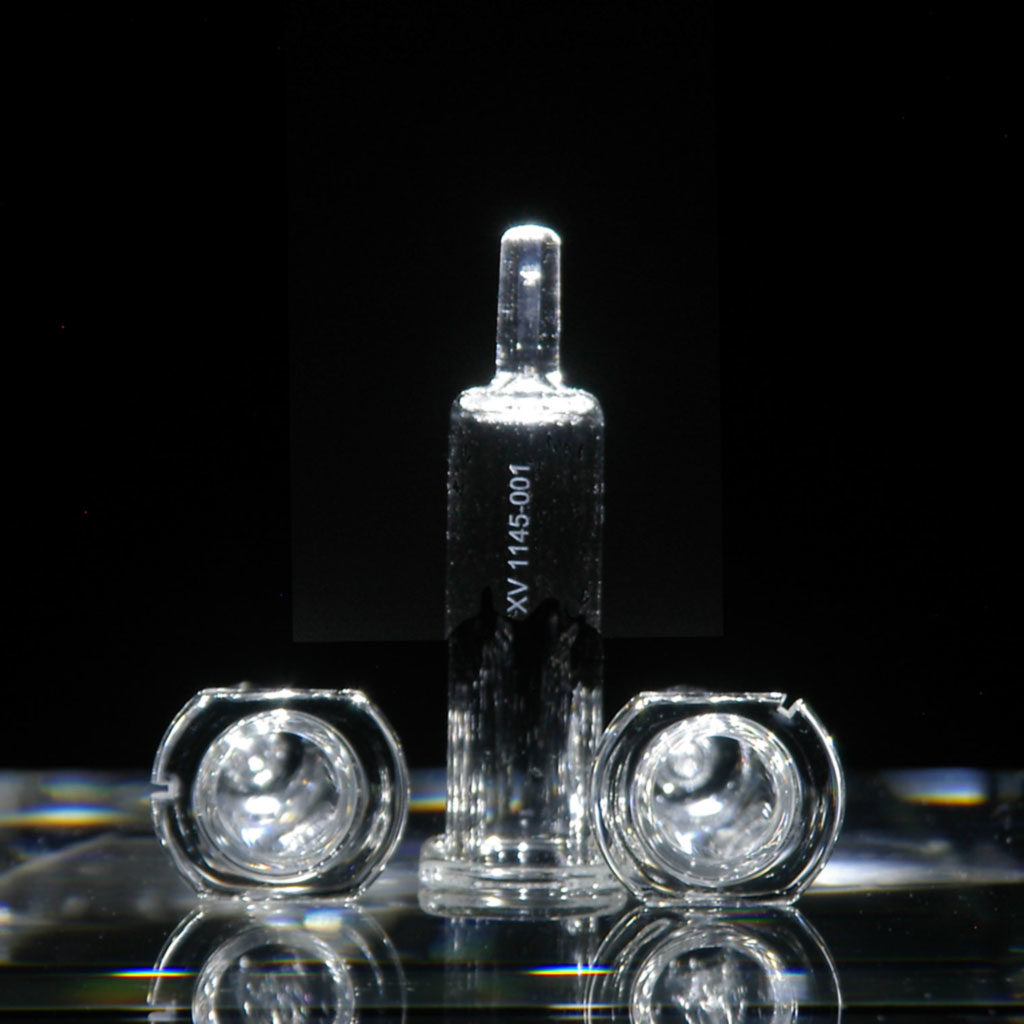 Test sample for syringe production
Defined cut-outs at various points on the finger rest and sample/serial number engraved on the inside of the glass body.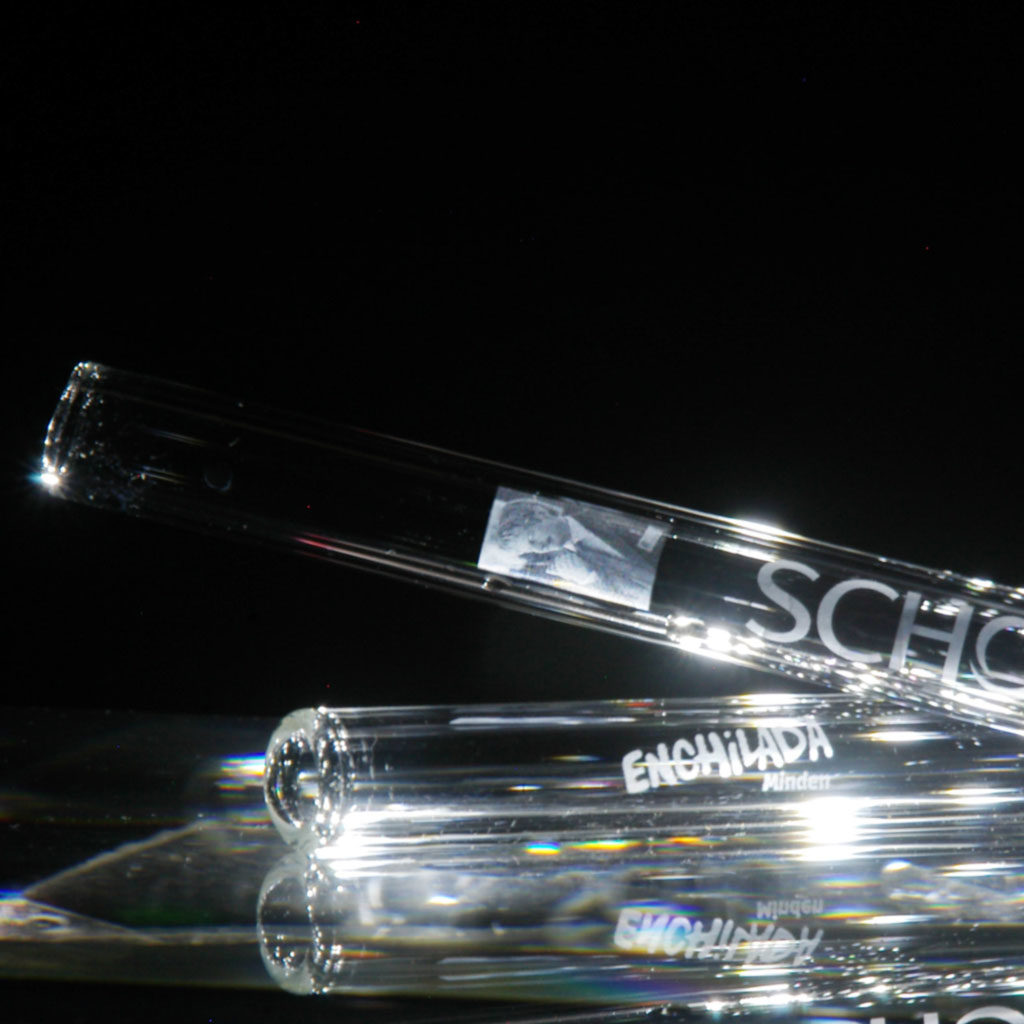 Glass drinking straws with internal engraving
Company logos, names, even photos with a resolution of 1,000 dpi are possible!