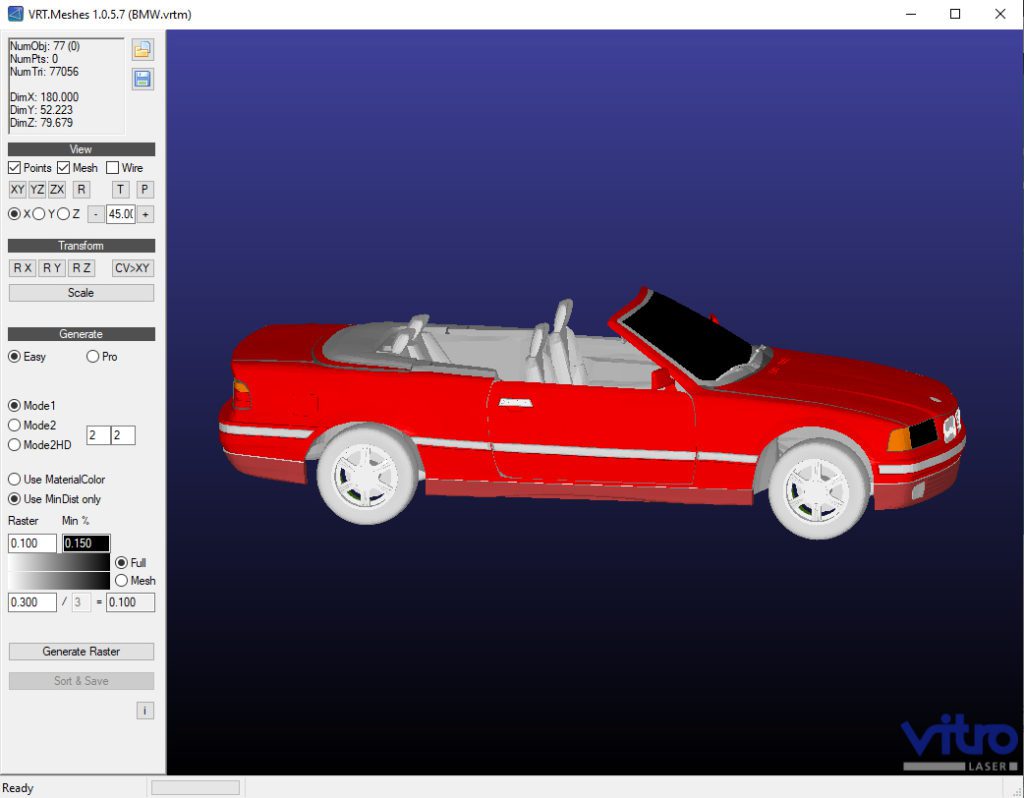 Details on VitroRhinoTools
Rhino plug-in for point cloud creation
With the plug-in for the 3D modeling program Rhinoceros, you can create point clouds for later lasering directly from the application. The program only takes the 3D geometry into account and is particularly suitable for "technical" views where a representation of the internal structures is also desired. The point densities of the individual objects can be defined either via the colors used or directly by entering the object.
For certain file formats, the program can also be used as a stand-alone.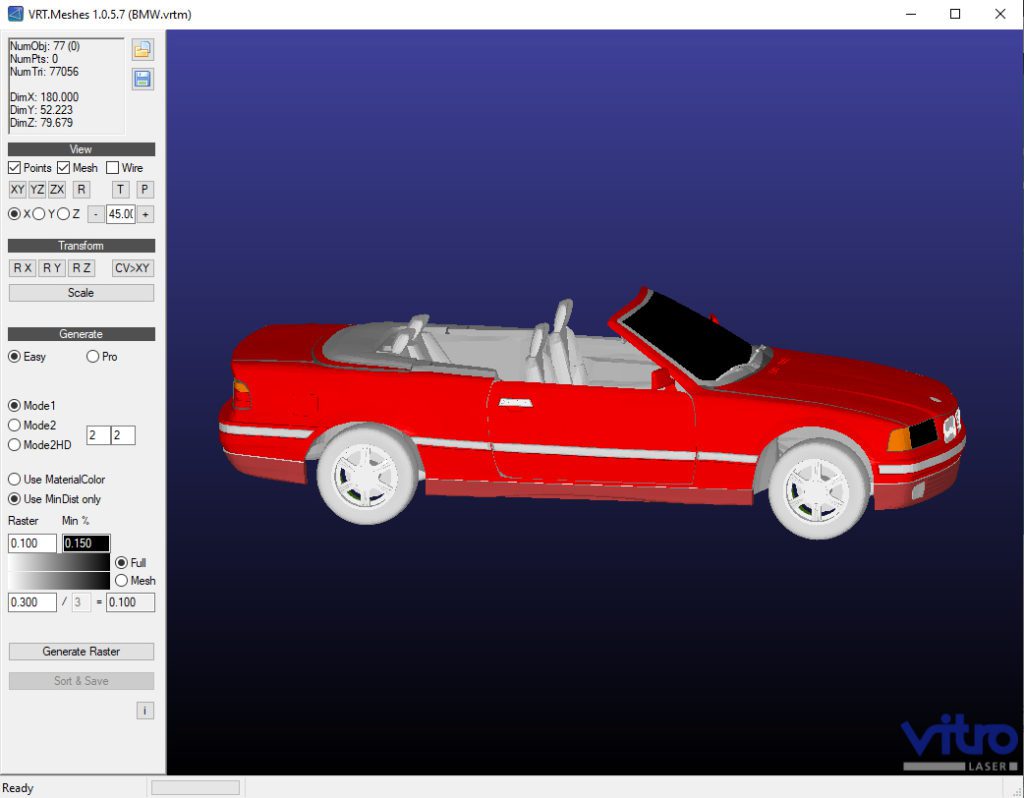 Videos about our software and useful How To's about our machines.