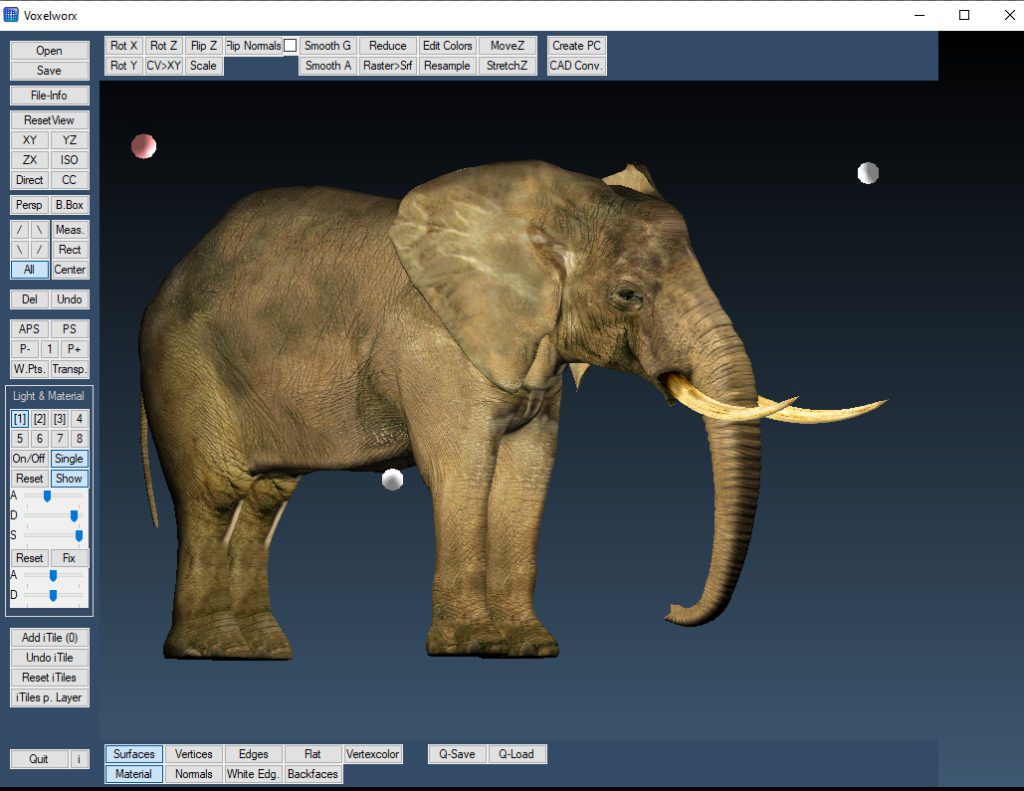 Vitro Voxelworx for creating point clouds
With our software Voxelworx you convert 3D models into laserable point clouds. Textures, light and shadow are taken into account, resulting in unexpectedly realistic motifs in glass. The conversion of our 3dc format, which is mostly used for the 2D to 3D converted photos, is particularly easy. You simply set the desired size, use sliders to set contrast, brightness and sharpness and thus create unexpectedly realistic motifs in glass. Some useful functions - such as the ability to break down large point clouds into smaller units - complete the program.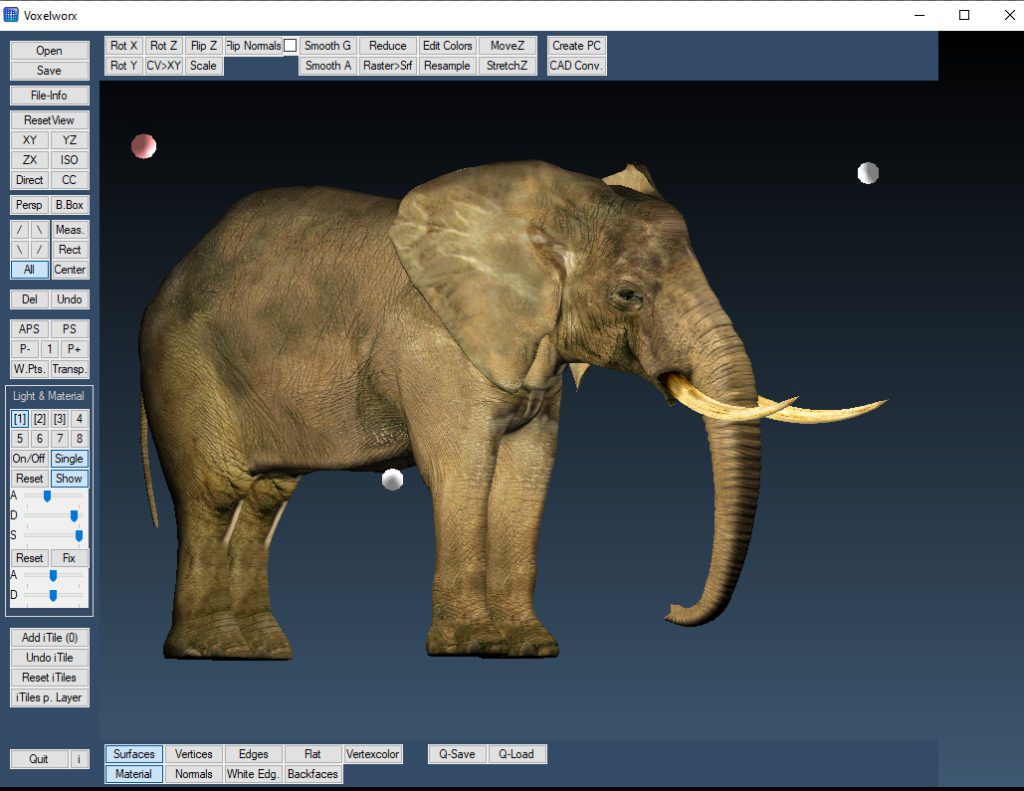 Videos about our software and useful How To's about our machines.